AIRBUS A380 landed at Tokyo Int'l Airport (Haneda/RJTT) for the first time on October 15. Prior to the opening of the new int'l terminal building on October 21, this test aircraft conducted numerous airport compatibility checks. Mr. Rainer Bruderle, German Minister of Economics and Technology was present at the ceremony and gave it a hearty welcome.
After Haneda, A380 flew to New Chitose Int'l Airport (RJCC) and went through the similar tests as it did at Haneda/RJTT.
JAS performed the operational assistance in providing A380 with jet fuel at both locations(RJTT/RJCC).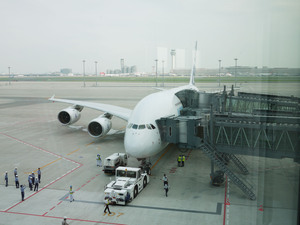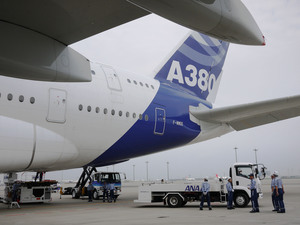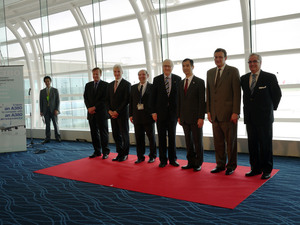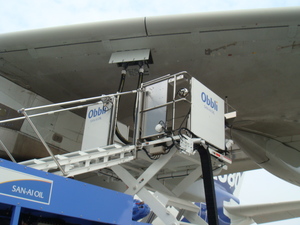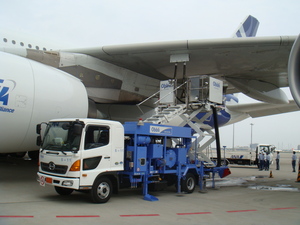 Click here for more information > Press Release/AIRBUS , Movie(WMV type 6.75MB)
New terminal building information > Haneda Airport Int'l Terminal Building