The Business Aviation Premium Gate which is named "Tamayura" was opened on 15JUN 2018 in RJBB.
Business jets users can now enjoy taking an advantage of using this facility for a quick CIQ clearance.
■ Service Hours: 24hrs
■ Location: Terminal 2 Approx 5~7 min drive from parking spots
■ Application deadline: 1200L on the previous day of the operation
■ Usage fee: 200,000 JPY + TAX per ARR or DEP
*If you use ARR and DEP, the charge is doubled: 400,000JPY + TAX
*Cancellation fee incurs if not notified by 90min prior to the reservation time.
■ Lounge/Conference room: Available (one for each)
■ Crew will be able to use this facility only if they clear CIQ at the same
time as passengers do, otherwise crew need to clear CIQ at the main
terminal.
■ No duty free shops are available.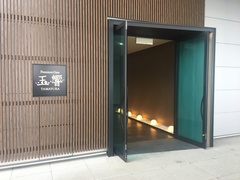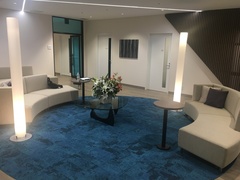 PDF 296.8 KB